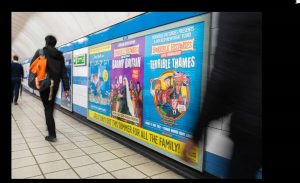 Tremble in terror at the Tower! Sizzle at the Savoy! Give Cleopatra the needle! Be washed away at Westminster! Lose yourself in Lambeth! Get gobsmacked by the Globe! Hold onto your head at London Bridge and escape from Execution Dock!
Take a dive with Horrible Histories into the stories of King Henry VIII, Anne Boleyn, Julius Caesar, the Duke of Wellington, Queen Boudicca, Jack the Ripper and Captain Kidd, in this history of the Thames with the nasty bits left in!
You've seen Horrible Histories on stage, now join Horrible Histories ONBOARD, for a sensational sightseeing tour of the River Thames like no other!