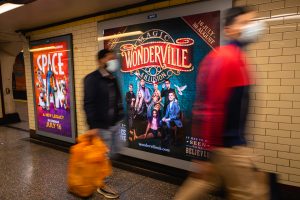 Five incredible acts. A vaudevillian journey of illusion. Wonderville brings its magic to the West End this Summer.
Wonderville brings together some of the greatest illusionists live on stage in a breath-taking display of magic and illusion that will electrify, surprise and leave theatregoers in awe at what they are seeing.
Wonderville gives a fresh, dynamic and thrilling spin on one of the greatest historical art forms, magic. Five acts will appear at each performance and showcase their incredible talents, acts announced so far are, the multi-award-winning Mind Reader and TV star Chris Cox and star of Britain's Got Talent's Josephine Lee, the most talked about woman in magic.
Step inside the wonderous Palace Theatre and be transported to a variety performance like no other where the audiences are an integral part of the show – comedy, illusion, magic, entertainment and mystery make it a fun night for all the family.
You'll be amazed, entertained and puzzled as this show like no other has to be seen to be believed!